Most people find their driving test a bit daunting. They've invested time and money in lessons, and want a result. They may well need a full licence for their job, so a lot can depend on it. For some people, their fear of failing is outmatched only by their fear of the unknown. This, of course, is a recipe for sweaty palms and general nervousness that will hamper their chances of success.
Is there any easy way to make your test less traumatic? Here are a few tips from professional driving instructors – and a driving examiner – to help you put your best foot forward. Driving instructors deal with learner drivers and driving test candidates every day so they really have seen it all.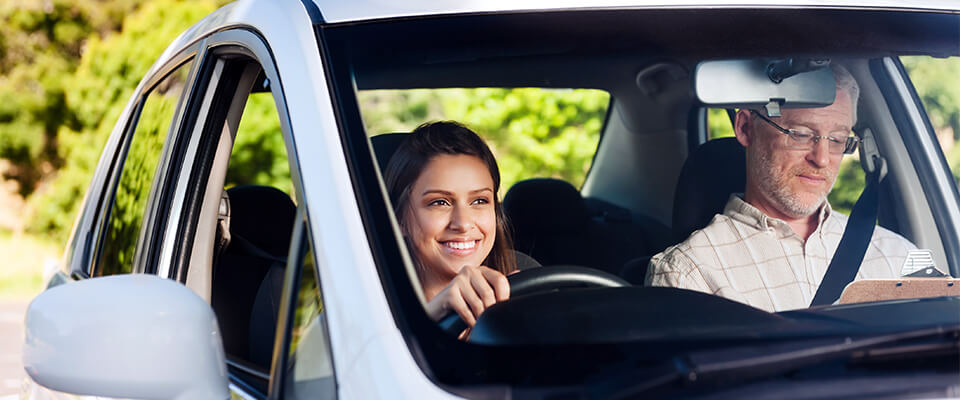 Trust Your Instructor
Your driving instructor has been by your side since the beginning of your driving adventure. He or she knows your strengths and weaknesses: how you've progressed and what your confidence is like. As far as learning to drive goes, your instructor knows you better than you know yourself. So, when they say you're ready to take your test, take their word for it.
Your instructor won't advise you to apply for the test until they are sure you're ready. Even if the test has to be booked weeks in advance, your instructor will have a reasonably accurate assessment of your capabilities after your first few lessons. If your test date is fast approaching and you still haven't mastered the three-point turn, they'll either suggest a few extra lessons or advise you to postpone.
Take a Mock Test
The biggest difference for most people is that during the test, they get no help or instruction from the examiner. They will speak only to give directions on where to go or what manoeuvre to make. For someone who is used to being continually coached by an instructor, this can feel strange. Some learners can find that lack of input unnerving, as if they're out on your own for the first time.
Make sure you know what to expect during your test. Ask your instructor to take you through a mock test, just as the examiner would. This will give you a better idea what to expect on the day.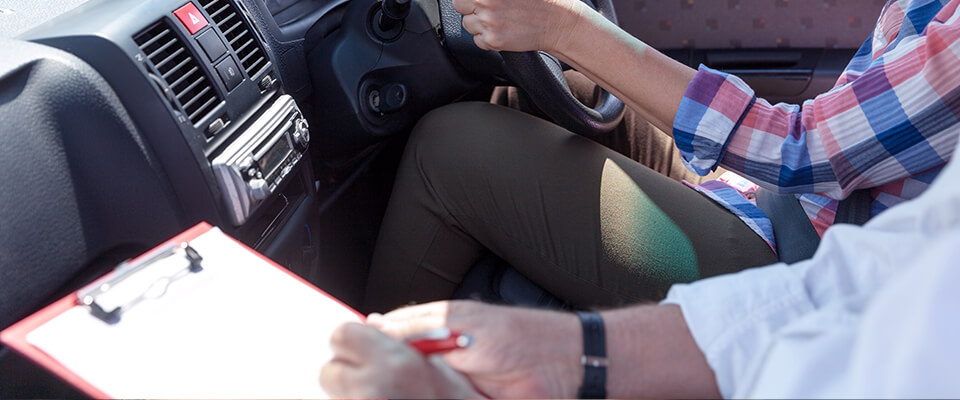 Your Examiner is Not the Enemy
The driving examiner is not out to get you. Their only aim is to be sure that you're not a danger to yourself or others. They're not trying to trick you into making mistakes, or test you on anything that your instructor isn't confident you can do. You won't be asked to do anything you haven't done countless times during lessons. So, relax! You're on familiar ground.
Your examiner knows you are likely to be nervous. They can tell the difference between test nerves and someone who is a nervous driver. Don't let a few exam butterflies fool you into thinking you're doomed to fail.
Also, don't be afraid to ask for an instruction to be repeated if you're not sure about it. That's better than not doing what you've been asked. If you find silence intimidating, ask if you can switch on the radio. Many examiners are happy to chat, as long as it's obvious that conversation isn't interfering with your concentration.
Your examiner knows how disappointing it is to fail and will be only too delighted if you merit a pass. Pay attention to what you're being asked to do, and what's happening on the road - and you'll be fine.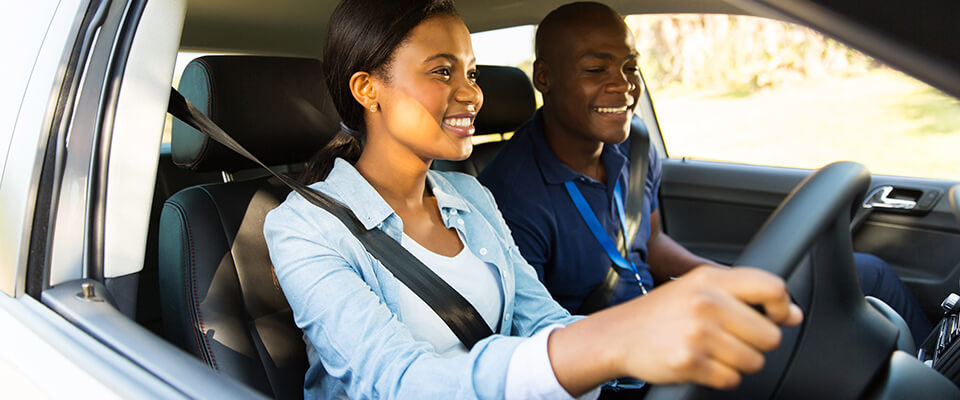 Don't Announce It
Avoid telling people when you're taking your test. The time to tell them is when you've passed. You can ceremonially tear up your L-plates and celebrate with them then.
Don't Panic
If you make a slip-up during your test, don't despair and let it affect the rest of the test. Errors range from minor to major, and chances are that yours is small potatoes. If you hit the kerb reversing around a corner, for instance, ask if you can do it again. It ain't over 'til it's over!
On the Day
To calm your nerves on test day:
Eat something. You may have a fluttery stomach and not want to eat, but feeling light-headed with a gurgling stomach is the last thing you want. Sustained concentration takes a lot of energy. Having just a light breakfast or a snack will keep your blood sugar at the right level and also help you to concentrate.
Take a walk. Brisk exercise encourages your brain to release endorphins, which help your body to relax and have a calming effect on your brain. A trot around the local park before your test will help keep you calm.
Avoid too much coffee or other highly caffeinated drinks directly before your test. Much as you imagine it will keep you alert, it can make you jittery and less relaxed.
Go to the loo! You do not want any discomfort during the test so make sure you go beforehand.
Don't be late. Often, you'll have (what you hope will be) a final lesson with your instructor an hour before your test, so arriving late at the test centre is unlikely, but if you're going directly there, arrive with time to spare. Being late will only leave you hot and bothered and add to the pressure.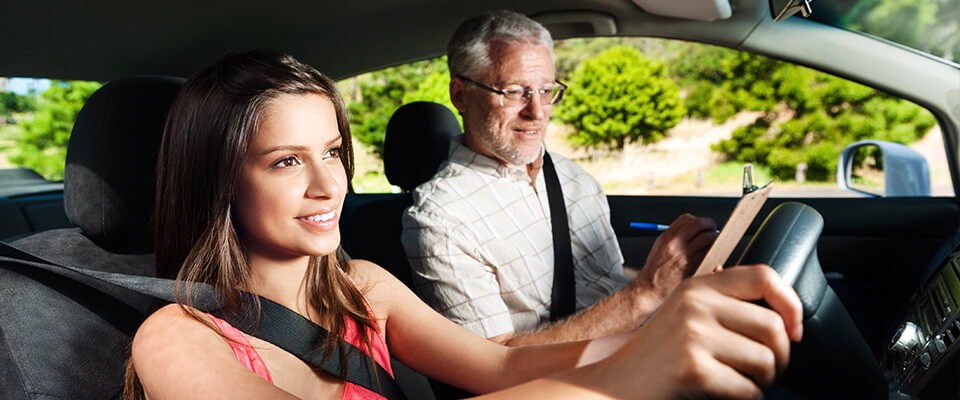 The driving test is not a judgement of you as a person. Its sole purpose is to make sure that you know what you're doing on the road. Learning good driving skills is an ongoing process that begins the moment you pass and can take years. Experience, confidence and road skills are accumulated over a lifetime.
All you need to know right now is that the instructors and examiners are on your side, so hit the road and pass!
We offer 3 choices of car insurance for young drivers - DriveSave, student car insurance and our standard car insurnace.