'What's the best type of insurance cover for me?' is one of the most common questions insurers are asked. When making a decision on car insurance, it's a good idea to get the full picture of the type of coverage offered by most insurance companies. So, what is the difference between third party and comprehensive car insurance?
Third party insurance:
This is the minimum level of insurance required by Irish law to drive a vehicle. Third party car insurance covers damage to others as a result of an accident that's your fault. Damage to your car is not covered by third party car insurance. Nor does it cover theft of your car.
Example 1: Keith is reversing out of a parking space. There are several vehicles parked around him. He misjudges the distance between his car and the one directly behind him, and backs into it. The other car suffers broken headlights and a dent to the bumper. His car is also damaged; its tail lights have been smashed and the rear dented. He has third party insurance so the insurance company will cover the costs of the damage to the other car, but Keith's car will not be covered.
Example 2: Mike's house is broken into while he sleeps. The thief locates his car keys on a hallway table, and makes his getaway in Mike's pride and joy. Since he only has third party coverage, Mike cannot make an insurance claim. All he can do is report the theft to the guards and hope his car turns up.
What are the benefits of third party insurance?
Third party car insurance is less expensive than comprehensive car insurance, with good reason: it's not comprehensive. However, the price difference isn't always significant, so don't assume the lower premium justifies the drop in cover.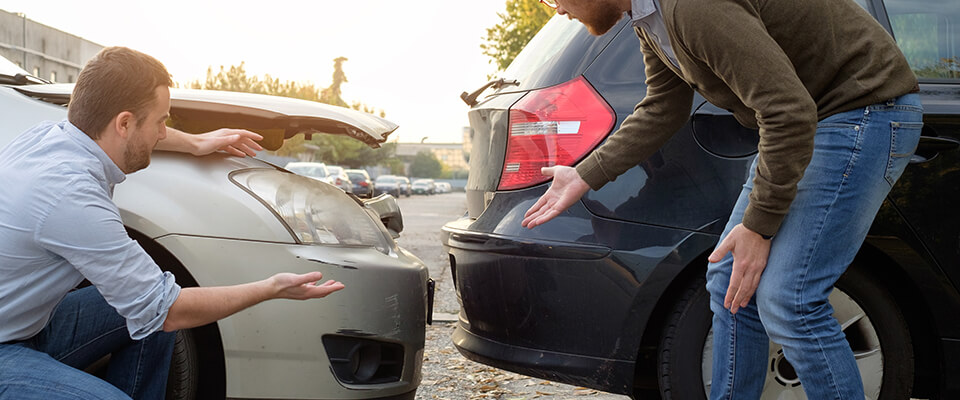 Comprehensive car insurance
Comprehensive car insurance covers you for accidental damage caused by you or others. It can also cover expenses arising from legal action brought against you following a road accident. Damage by fire or theft, vandalism, windscreen repair or replacement cover, and car stereo theft are also covered.
Example: Ally is about to leave the house to drive to work. A storm has been raging all night, but finally the winds have died down. Outside, she is stunned to discover that her car has been crushed by a fallen tree. Luckily, she has comprehensive car insurance, so her insurance provider will cover the current market value of her car.
What are the benefits of comprehensive car insurance?
Comprehensive car insurance allows you to claim for accidents that are your fault
If your car is stolen, comprehensive car insurance pays to replace it
If your car has been damaged and fault can't be proven, comprehensive will cover the damage. This would apply where, for example, you return to your car to find that someone has hit it and driven off without leaving their contact details
It provides peace of mind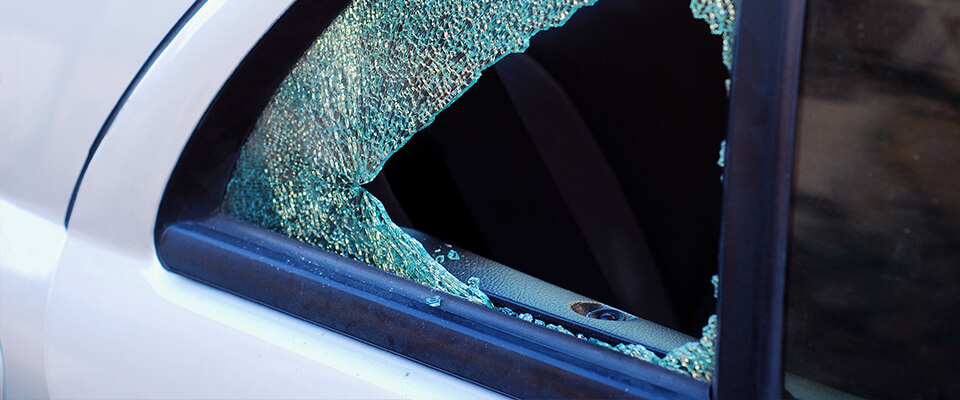 ### What is the difference between third party and comprehensive cover?
In general, a comprehensive car insurance policy will cover you for a wide range of damages, injuries, and loss to your passengers, your vehicle, and other property. Third party car insurance is more restrictive, covering damage to other vehicles and their passengers, but typically not much else.
There's a third, middle level of cover, 'third party fire and theft' that lets you claim for replacing your car if it's stolen; it also covers damage as a result of attempted theft or fire damage to the car.
Important things to note:
Extras can sometimes be added to a policy. Ask your insurer about cover for items such as car and key rescue, glass breakage and injury to driver.
The type of car you drive affects how much you pay for your car insurance, so if you're looking to save money, an understanding of car insurance groups can be useful. The cheapest cars to insure are those vehicles which are relatively inexpensive to buy – usually low-specification models with smaller engines.
One added cost, rarely taken into account, is that virtually all car finance companies require full collision and comprehensive car insurance coverage on vehicles until the loan has been paid in full.
Make sure you have the level of cover you need. If you're involved in an accident where the fault is yours - and you can't do without a car - you'll be glad of the extra protection. Or as your father might put it, now's not the time to be penny wise, and pound foolish!