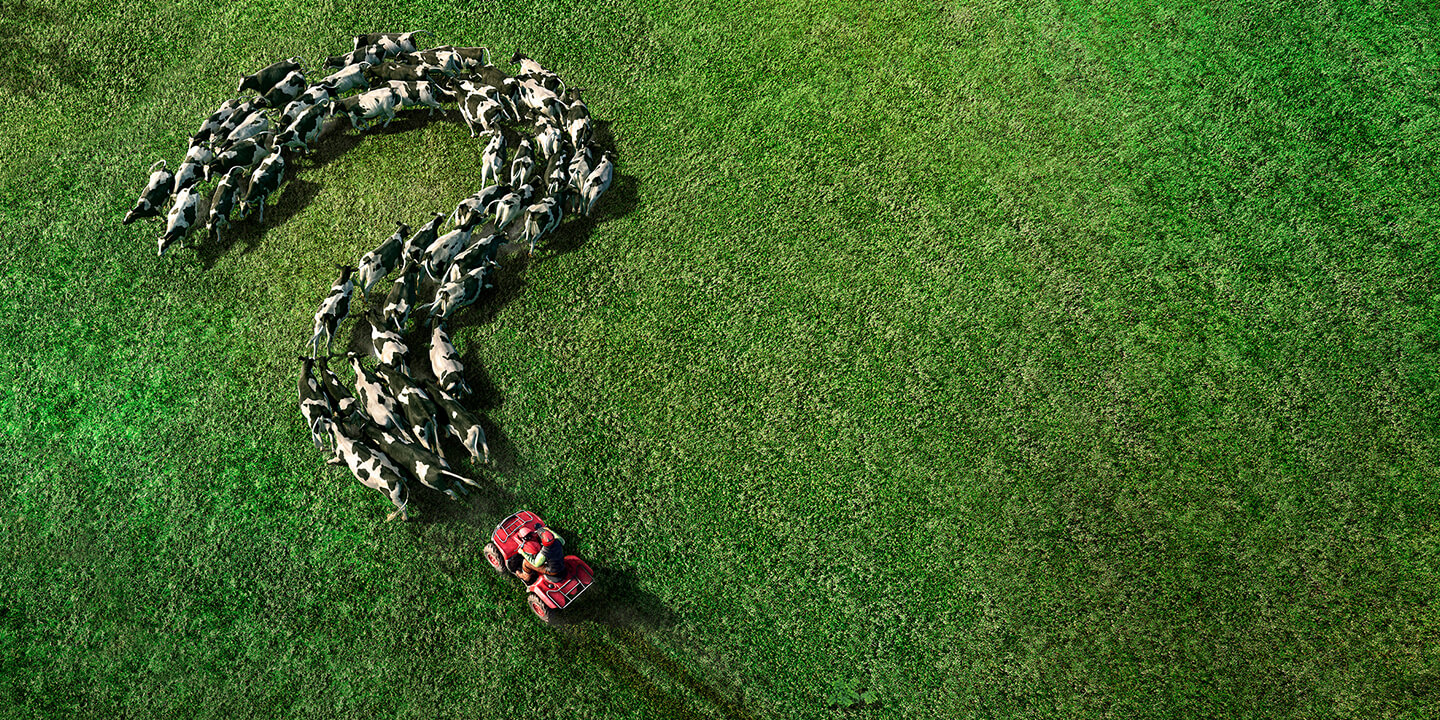 Farm Insurance
AXA Smart Farm Insurance
Is it time to change your farm policy?
With a choice of innovative benefits, like our 30% discount if you have a low claims record, 10% off car insurance if you have a farm policy, and cover for jeeps from only €315, switching to AXA Smart Farm couldn't be easier.
Third party cover premium based on farmers over 30 years old with a full licence and who have been claims free for the last three years. 10% discount on car insurance is for new customers only. Jeep must be 10 years or older and used for farming, social, domestic and pleasure purposes only.
In this unsettling time for everyone, you can rest assured that our Farm team is here to support your insurance needs.
If your farm policy is due for renewal, a member of our team will be in contact.
For new farm enquiries you can contact us on 0906 435070.
Our team are ready to take your call from 9am to 5pm Monday to Friday.
You can also email us at centralagriteam@axa.ie and we'll call you back.
More Choice
We're proud to provide customisable policies that give you everything you need, from public liability cover, to cover for your home, outhouses and vehicles. If your farm is less than 80 acres, our AXA Smart Farm Easy could be for you. If it's more than 80 acres, or you have specific requirements, check out AXA Smart Farm Choices.
AXA Smart Farm Easy
For farms 80 acres or less.
Get a quote
AXA Smart Farm Easy
For farms 80 acres or less.
Get a quote
Have questions?
Have one of our Farm Insurance specialists give you a call.
Request a callback