This year's festival, which is on between 21-30 June, is taking on the theme "We Are Family".
Supporting Dublin Pride
As an inclusive and supportive workplace, AXA are proud to be a silver sponsor of Dublin LGBTQ Pride 2018.
You'll find members of our team running through Phoenix Park for the Dublin Pride Run 5km on 22 June and proudly walking in the parade on 30 June.
We're also sponsoring the Team Ireland kit for the Gay Games in Paris. For eight days in August, more than 80 countries will gather for sports events, conferences and culture in Paris.
Lorna Tarpey, Diversity & Inclusion Lead for Ireland, says of the sponsorship: "At AXA, we truly value the importance of a non-discriminatory workplace. For us, Different + Together = Stronger, and we recognise and appreciate the contribution that all employees bring to our workplace."
Carmel O'Brien, Diversity and Inclusion Executive Sponsor at AXA Ireland, says: "an inclusive culture is one where we don't just respect difference, but seek out and value different perspectives. At AXA, we aim to create a culture where we can share and learn from each other, and contribute to positive social change."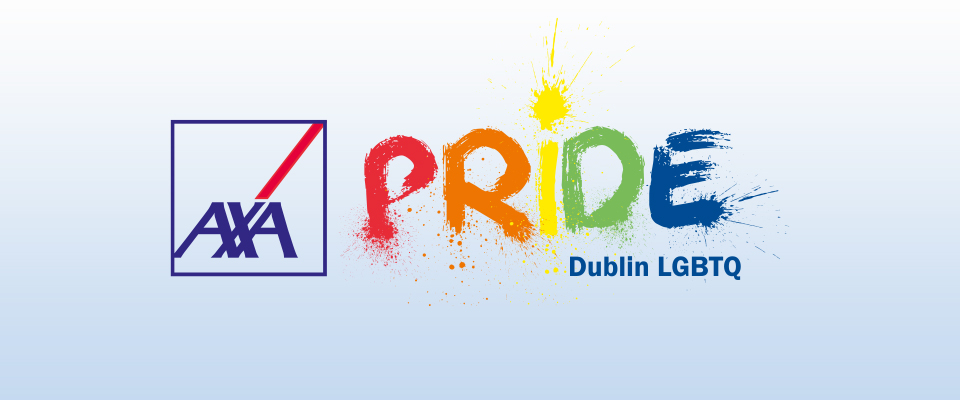 The first Pride parade
In June 1983, Ireland hosted a Pride week and the first ever Pride parade, known then as the Gay Rights Protest March, was organised by The National Lesbian and Gay Federation (now National LGBT Federation). It followed a route from St. Stephen's Green to the GPO.
Dublin Pride has come a long way over the decades, with a mere 200 people marching in the first parade to tens of thousands attending in the past couple of years.
And this year promises to be no different.
Dublin Pride Parade 2018
If you're in Dublin on 30 June, you'll see the city ignite with colour as the parade begins. Starting at 2 p.m. from St. Stephen's Green South, the route will head towards Kevin Street and onto the river, crossing at Fr. Matthew Bridge then following Church Street before turning into Smithfield.
But before parade day, there are loads of events happening all over the city. A full list of events can be found here.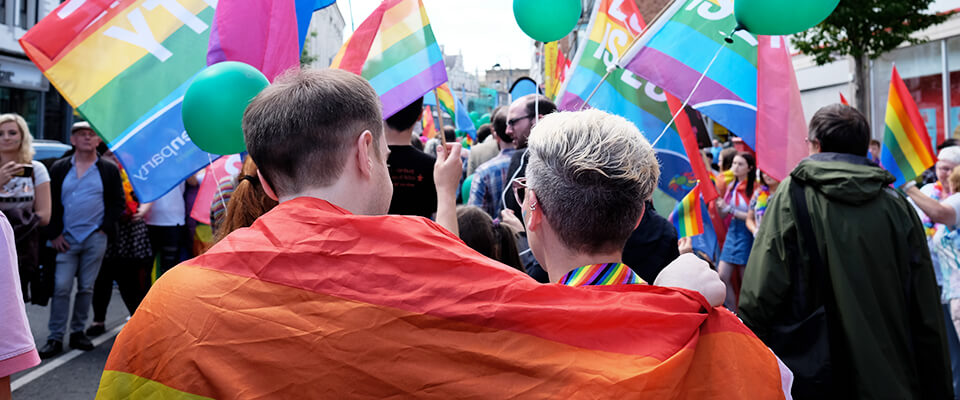 Celebrate Pride all over Ireland
Dublin isn't the only city to host events for Pride!
Galway Pride 2018 takes place from the 13-19 August, with the parade on 18 August.
Cork Pride Festival begins on 29 July and finishes with a parade and after party on 5 August. A great way to spend the August Bank Holiday!
Limerick Pride "We Are Pride" will launch on 2 July and run until 8 July with events happening all week, you can watch the parade from City Hall at 1:30 on 7 July.
From everyone at AXA, have a safe and happy Pride!