As we can't hold our Pride Parade on the streets of Dublin this year, the Pride parade will take a different format and we are delighted to be "In This Together" with Dublin Prides 1st ever Digital Parade. We look forward, with excitement, to celebrating the virtual events during the month of June, culminating on Sunday June 28th with the 1st ever Dublin Digital Pride.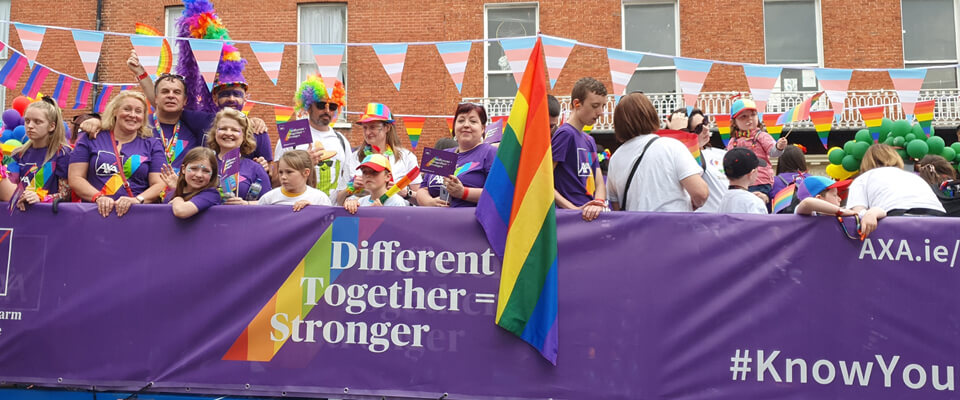 "Pride is built on self-belief, courage and determination, and we're thrilled to be a part of an event that celebrates these traits. We wish Dublin Pride every success with its 1st ever Digital Parade." - Carmel O'Brien, HR Director for Ireland
Dublin Pride are organising a wide range of fun and educational activities to take part in. Keep up to date on all events on https://dublinpride.ie/events/
The Global Pride Parade will also take place virtually this year on Saturday 27th of June. The theme is "Exist – Resist – Persist".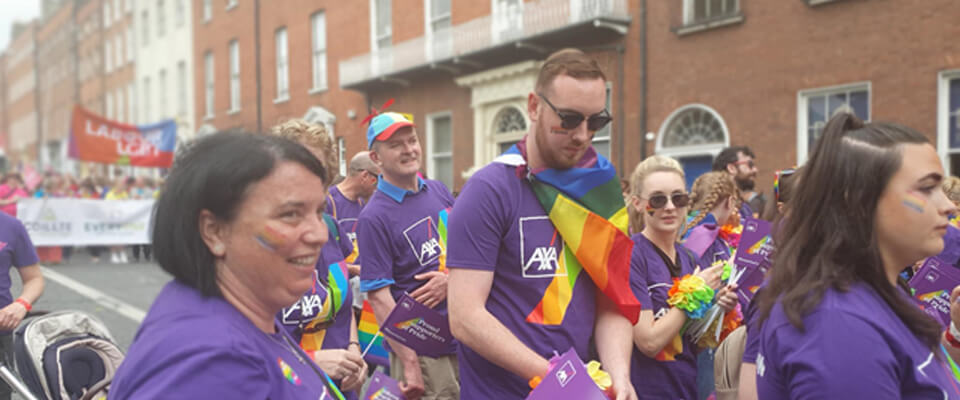 As all large events have been cancelled or postponed this year for PRIDE, we don't want to lose sight of the other Prides that would have been taking place around Ireland, and we mention them below. Hopefully we can all celebrate together in person again next year!
Limerick Pride, Cork Pride, Galway Pride, Belfast Pride, Foyle Pride, Mid Ulster Pride, Carlow Pride, Tipperary Pride, Kerry Pride, Mayo Pride, Sligo Pride, Pride of the Diese, Kildare Pride, Wexford Pride, Drogheda Pride, Dundalk Pride, Newry Pride, Pride by the Sea – Clonakilty, Pride by the Sea - Youghal
From everyone at AXA, Happy Pride! #KnowYouCan