1. Clean the inside
Start by decluttering the car: throw out all trash and clutter you don't need in the car, empty all the door bins and cubbyholes.
Remove all mats and seat covers. If you have rubber mats, wash them down with a hose and some soap.
If you have carpet mats, use some dry shampoo or baking soda and hover them outside of the car.
When everything is out, grab the hoover and make sure you reach every nook. Do this before scrubbing down hard surfaces because hoovering will kick up the dust and stick to surfaces.
Put some dryer sheets under the seats to help absorb odours and keep the car smelling fresh and clean.
Don't forget to put your car insurance disc back on the windscreen after cleaning it.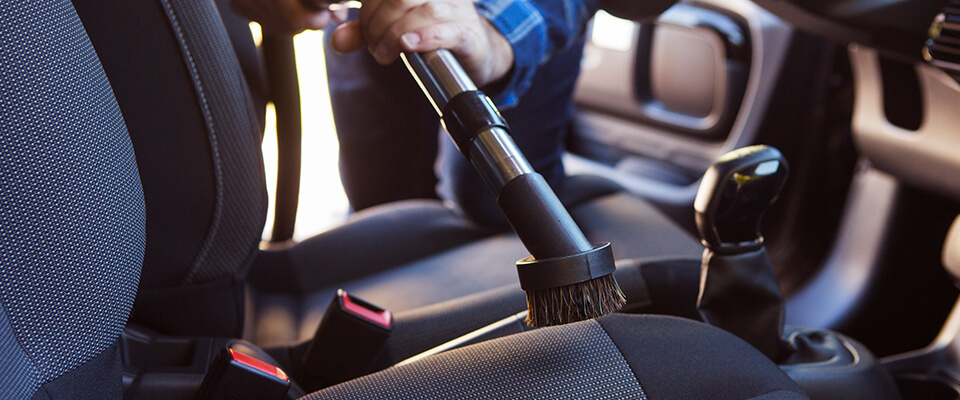 2. Start scrubbing the outside
After the winter, your windows and outside of your car are probably a bit grubby.
Use a microfibre cloth and glass cleaner for the inside of all windows and windscreen
Wash the outside of the entire car to remove all dirt and then shine your outside windows and side mirrors with a dry cloth or towel.
After soaking the whole car with clean water, start cleaning with specialty car wash from the top down. Because the bottom of the car is the dirtiest, you don't want to bring that dirt up the car.
Check your wiper blades, wiping them down and make sure they're working well. If they're leaving smears or squeaking when you use them, it might be time to replace them.
3. Check under the bonnet
Spring is a great time to make sure all of your car's fluids are topped up. You might want a professional to take a look, but you can also check fluids yourself. Be sure the car is turned off and the engine is cool before checking the engine oil, wiper fluid, brake fluid, transmission fluid, and coolant.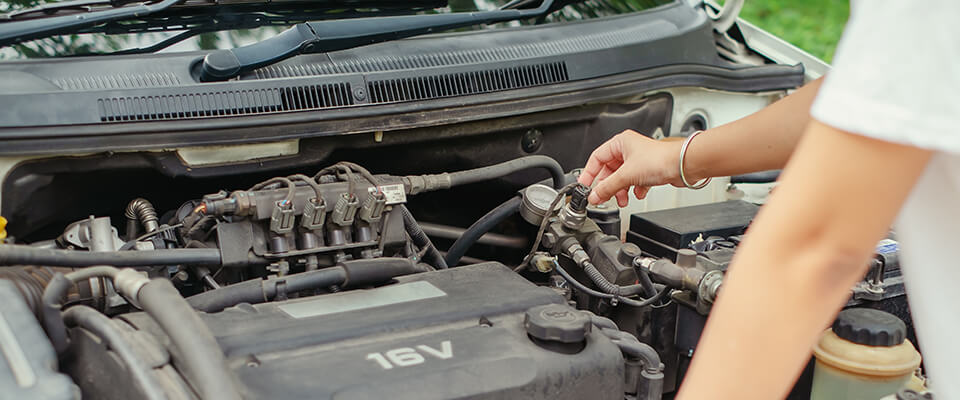 4. Check the boot
It's easy to toss things into the boot over the winter, but now it's time to make room for beach towels and picnic baskets.
If you've got bottles to bring to recycling or extra clothes you've been meaning to drop at the charity shop, now is the time to do it.
Clear out anything you don't need; a heavier boot means increased fuel consumption.
Make sure the spare tire is fit and ready to go.
5. Stock the car up for warmer weather
Make sure your emergency kit is full and has everything you need for summer, including clean water, ponchos in case you breakdown in the rain, waterproof matches, bug spray, sunscreen and a first aid kit.
You could even pack a beach bag with towels, hats and swim gear in case you want to take an impromptu trip to the beach.
Spring is a time for fresh starts; if your car insurance is ready for renewal, get in touch with us or check your MyAXA account to make sure you're still getting the right cover for you.