Take a moment to count to 5. That's how long it takes to steal a bike. Unfortunately, the aftermath of being robbed lasts a lot longer. Stealing bicycles is a frequent occurrence, with the latest figures showing over 14,000 bikes have been stolen since 2016.
Whatever about when you're out and about, it's easy to fall into a false sense of security when it comes to storing your bike at home. You're just pulling into the drive after a long day at work, you've been pelted with hailstones and you're soaked to the skin. Your top priority is getting inside so you abandon your bike on the lawn and say to yourself you'll get it when the weather calms down. Before you know it, you've forgotten all about it. Until that is, you go to reach for it the following morning and it's nowhere to be seen.
In an effort to avoid such happenings in your life, we've crafted these five top tips to help prevent bike theft from under your roof:
1. Choose the Right Lock
Stay away from the cheap fixes and buy more than one. The general consensus appears to be spending 10% of what your bike is worth on a lock. Thieves often carry a cutter, but it may only be for one type of lock and the better-quality locks are harder to break through.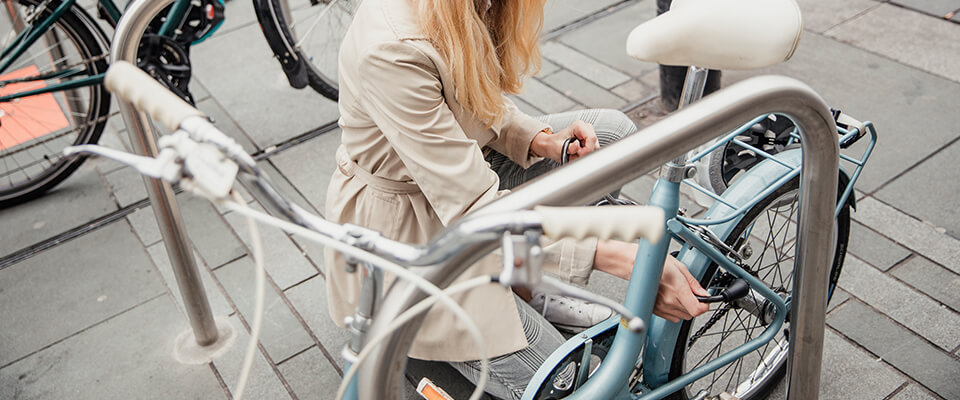 2. Lock it Correctly
This might sound obvious but it's an important one. Ensure both the wheels and frame are locked and are securely attached to the solid structure you're connecting it to. Keep the lock off the ground so it can't be easily smashed. Many bikes have quick release levers and it's advised to get them replaced to make the bike more difficult to rob.
3. Choose the Right Place to Keep It
The best area to store your bike at night is locked up inside your home. A shed is easier to access than your house so it's not ideal to keep it there either, even though it might seem like the obvious spot.
4. Avoid the Balcony
Although this appears to be a happy medium between keeping the mucky tyres out of the hallway and not leaving the bike outside, it's an easy target for thieves at night who might be able to access the balcony from below.
5. Don't Leave it Out Anywhere Overnight
If your bike is visible and unattended it becomes an easy target. A thief also has a lot more time to remove difficult locks at night so always make sure it is out of sight. In the event your bike is stolen, report it. The Gardaí have an official Flickr account dedicated to unclaimed bikes which are put up for auction if not claimed after a certain period of time. To put yourself in the best position to reclaim your bike, record its serial number and take a picture of you with it so you can, if needed, prove you own it.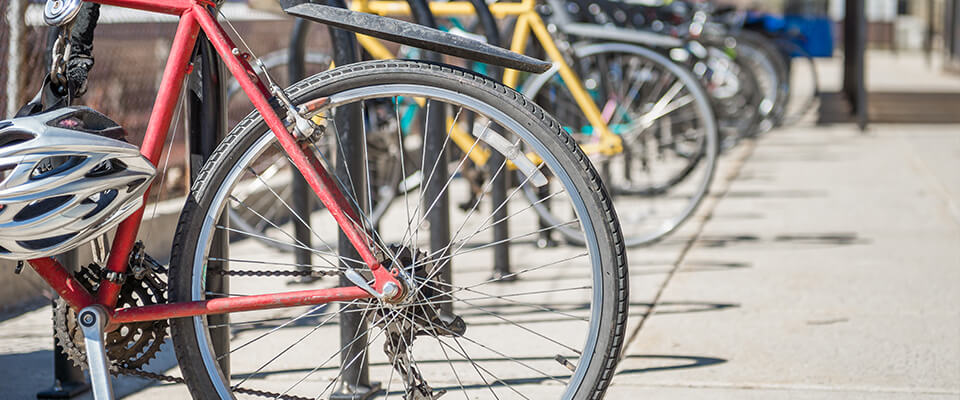 The good news is, you can now extend your AXA home insurance policy to cover bikes for personal use valued up to €5,000. This is an optional extra beyond the basic contents cover but if you do find yourself in the unfortunate situation as a victim of bike theft, you can rely on AXA to help you get back on track as soon as possible.